November 16, 2022
Electrolysis Hair Removal For PCOS
Electrolysis Center
Laser Hair Removal
Adina, a woman who suffers from PCOS, went to Electrolysis Center Laser Hair Removal for a solution. Unlike medispa laser hair removal our center only focuses on permanent hair removal which is what many women with PCOS are looking for.
Adina, a woman who suffers from PCOS, went to Electrolysis Center Laser Hair Removal for a solution.Unlike medispa laser hair removal our center only focuses on permanent hair removal which is what many women with PCOS are looking for. The electrologist recognized her condition and explained that electrolysis is the only FDA-approved procedure for permanent hair removal. However, there are risks associated with this procedure. Here are a few things to know about this procedure.
Electrolysis hair removal
Electrolysis is an effective solution for unwanted body and facial hair. It works by targeting the hair follicle and weakening it. It can be effective for those who have hormonal imbalances due to PCOS or menopause. If you suffer from hormonal imbalances or have irregular periods, electrolysis can help you achieve your hair-free goal.
Electrolysis uses an electrical current to destroy the germinating root center of the hair follicle. This procedure has a high success rate and safety profile. However, it is not as quick as laser treatments. Electrolysis is also time-consuming. It requires the skill of an expert technician.
Treatments for PCOS depend on the type of hair growth and the symptoms. In some cases, women with irregular menstrual cycles are prescribed medications, or they may need to change their diet. Women with PCOS may need to avoid foods high in carbohydrates or sugar, which raise blood sugar. In most cases, electrolysis is an effective solution to permanently remove unwanted body and facial hair. The process is safe for all skin types and hair colors.
Electrolysis works on all types of hair. People with darker skin tones may also benefit from this procedure. It can be used on both men and women.
Electrolysis is expensive, and requires multiple sessions to treat the hair growth cycles. It takes between 15 minutes to an hour per session, and the process is permanent. Depending on the severity of your hair growth, you may need multiple sessions to see the desired results. Fortunately, many practitioners will offer payment plans for clients who wish to spread out their sessions.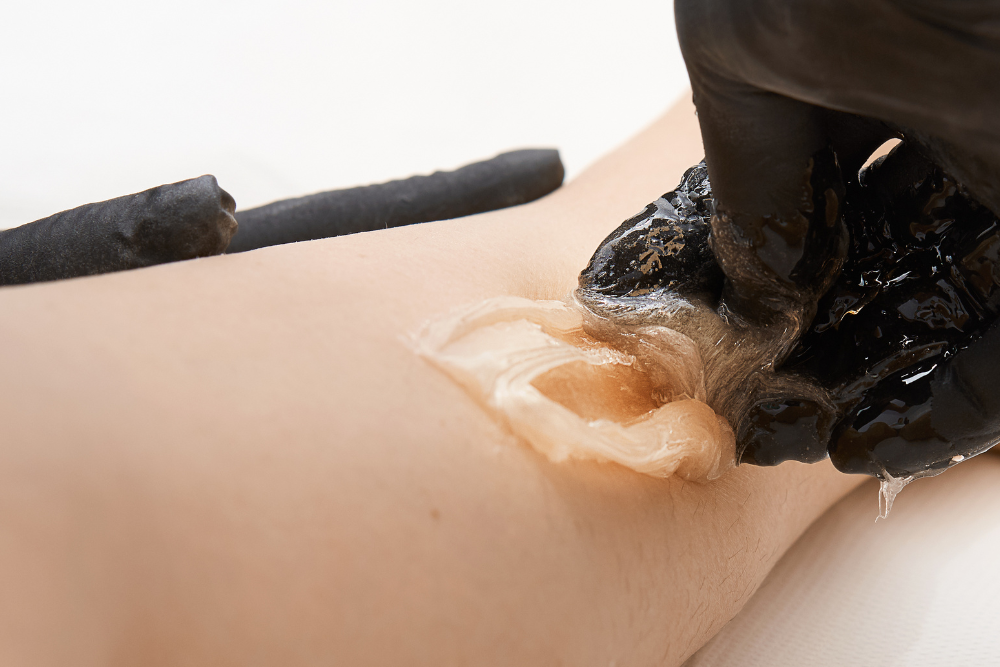 Laser hair removal
Laser hair removal for PCOS is an option for men and women who want to reduce unwanted facial and body hair. Unlike other hair removal treatments, this process does not cause pain or side effects. However, it is important to note that people with PCOS may need more sessions than the average. This is because their hair grows at a faster rate, and they also have increased amounts of hair. That does not mean, however, that the treatment is not effective.
Polycystic ovary syndrome, or PCOS, is a hormonal imbalance that affects millions of women around the world. Women with PCOS often experience an increase in facial and body hair, as their bodies have increased levels of androgens. Consequently, this condition can result in an unattractive 5-o'clock shadow, stubble on the face, and other unwanted side effects.
Women with PCOS can achieve excellent results with laser hair removal. The excess facial and body hair will be reduced quickly, and the procedure can improve their self-confidence. However, the procedure is not a permanent solution. It will not completely eliminate hair growth, but it will make it finer, lighter, and slower to regrow.
The treatment course will include a consultation, which will ensure that the hair can be treated safely by laser and that the patient is comfortable with the procedure. The practitioner will also evaluate the colrr and density of hair to make sure that it will be suitable for the procedure. In some cases, the hair may not be dark enough to be treated.
Idiopathic hirsutism
Although there is no known cause for idiopathic hirsutism, the condition is a common reason for excessive body hair. The disorder is caused by an overproduction of the hormone androgens in the hair follicle. It can be a chronic condition, but it does not always appear on the same parts of the body. For this reason, women who have the disorder should consult with their doctor.
Electrolysis hair removal is an option for women who have excessive hair in certain areas of their bodies. This treatment can reduce the appearance of facial hair and prevent future growth. Some women who have idiopathic hirsutism may be able to avoid pain and other discomfort caused by waxing or tweezing. Other options include laser therapy, which works by emitting wavelengths in a concentrated manner.
There are many potential causes of hirsutism. In some cases, the condition is genetic or a result of a hormone imbalance. In others, the problem is the result of an underlying medical condition, such as Cushing's syndrome or acromegaly.
In most cases, the underlying condition must be addressed before treating the condition with mechanical treatments, such as electrolysis. However, this is not always the case, especially in women who are pregnant or breastfeeding. As a precaution, pregnant women should consult with their doctors before undergoing electrolysis or laser hair removal.
Hirsutism is cosmetically disfiguring and can affect the individual's social and emotional happiness. It is often a symptom of an underlying metabolic or endocrine disorder, so it is important to seek medical treatment as soon as possible. It can also lead to various health complications, including irregular menstrual periods and infertility.
Side effects of electrolysis hair removal
Electrolysis hair removal is considered a safe procedure with very few side effects. However, there are some minor risks. One is the risk of scarring. Although scarring is rare today, it is possible. An experienced electrologist will use proper precautions to avoid scarring. In years past, older galvanic devices used unshielded metal needles that could damage the skin. But nowadays, most galvanic devices use shielded needles and insulated cables. Hundreds of years of experience have proven that electrolysis for pcos is safe.
Another risk of electrolysis for pcos is the risk of experiencing painful side effects. Electrolysis involves a small electric current being applied to the hair follicle. This kills about 35 percent of the follicles. For this reason, electrolysis can be quite painful. To help reduce the risk of side effects, you should avoid caffeine two hours before the procedure. Caffeine can raise your stress levels, which can make electrolysis more painful.
Although electrolysis is an effective way of permanently removing hair, it is painful and may not be the best solution for all patients. This procedure may take months or even years to complete, and it's important to see a trained electrologist to avoid any complications. A trained electrologist will determine the best treatment plan for you, based on your goals.
Another downside to electrolysis is the cost. Most insurance companies don't cover this procedure because it's considered an optional cosmetic procedure and not a necessary medical procedure. At Electrolysis Center and Laser Hair Removal we know many people may not have all these funds available at the time of their services which is why we are happy to offer payment plans with Cherry.
In addition, it's important to note that most health maintenance organizations don't cover electrolysis treatments. However, there may be certain clauses in your insurance contract that allow you to claim reimbursement. Therefore, it's important to read your insurance contract before you request a letter. The letter from your physician must clearly state that the procedure is medically necessary and part of a full treatment plan.
While it's important to consult a physician for PCOS, this procedure may be an excellent option for you if you're self-conscious about hair. Electrolysis can help you achieve a more attractive appearance by permanently removing unwanted hair.